Saint George Church – ElGyoushi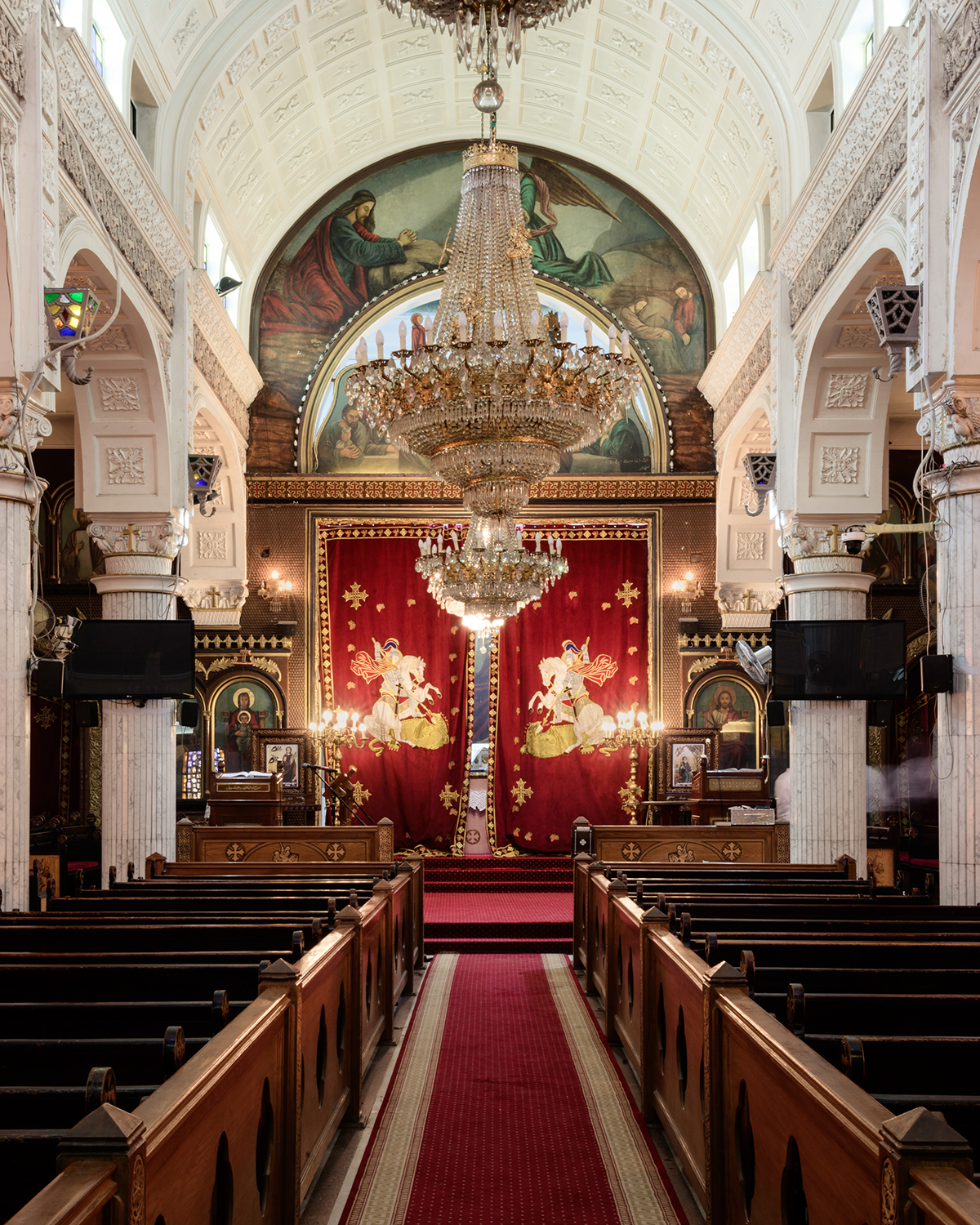 Saint George Church – ElGyoushi
Location: Shobra, Cairo, Egypt
Architect: Maher Demian
Date Constructed: 1938-1950
Extensions: 1964
Back to the 1938, the church was owned by a family were they were going to build their own house, then they built a church according to a special demand. The Charitable Coptic Orthodox Association for Peace played a role at the church reconstruction after building a small temporary church.
Main Features:
Interior:
White vault ceiling filled with patterns of Stars & Crosses, in addition to the Green/Blue Glazed windows with clerestory lighting and painted yellowish windows
Exterior:
It's filled with patterns at the front facade in addition to the cross crenelations on the top in addition to saints paintings.
Share post: